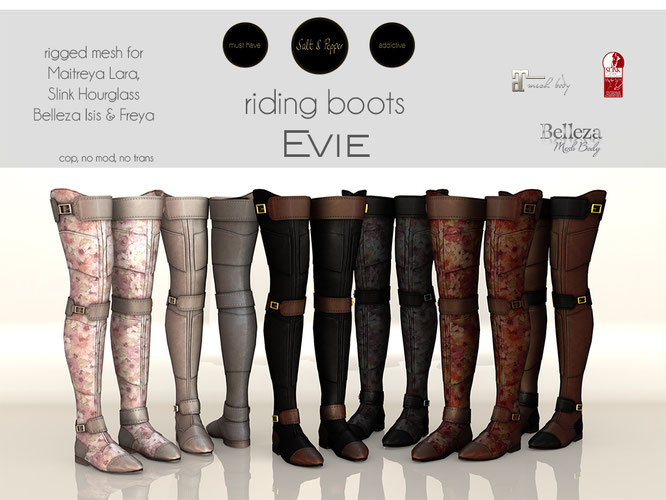 From the creators of Tannenbaum and Salem, Prism Events brings you Bloom!
Rich in flora, fauna and foliage, Bloom warmly welcomes spring with over 100 vendors and 2 ways to shop!
Stroll through Bloom's Springtime Market and connect with artisans across the grid, selling seasonal goods. Or try your luck in the Gacha Grove!
Bloom opens on April 15th and promises to be a wonderful shopping experience, sure to put a spring in your step! 
Salt & Pepper brings you the riding boots Evie, flat thigh high boots, to go with your daily outfits or to actually ride the new bento riding horse (Water horse) from Tyrian Slade which I highly recommend to try!
A color HUD is included which allows you to change the base leather, flaps and sale separately to create your personal favorite look
xoxo
Salt