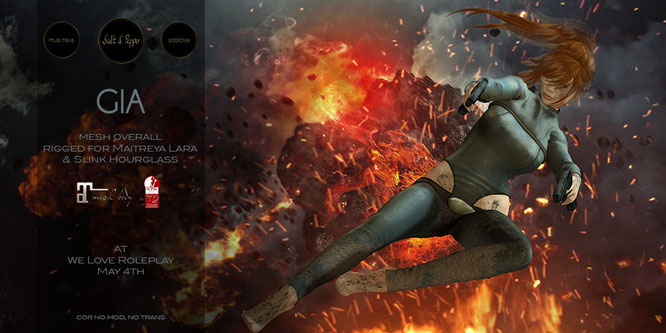 HAPPY BIRTHDAY WE LOVE ROLE-PLAY!
It's the 4th birthday of WLRP and I am more than happy to be a part of the team as well as one of the creators joining the biggest fantasy event on the grid! 
I am releasing the Gia overall, which comes in a light and a dark version.
It is rigged for Maitreya Lara and Slink Hourglass
both colors are 25% during the event , do make sure to hop by to grab the deal
Additionally you'll find a little surprise gift in the booth as well! 
xoxo
Salt