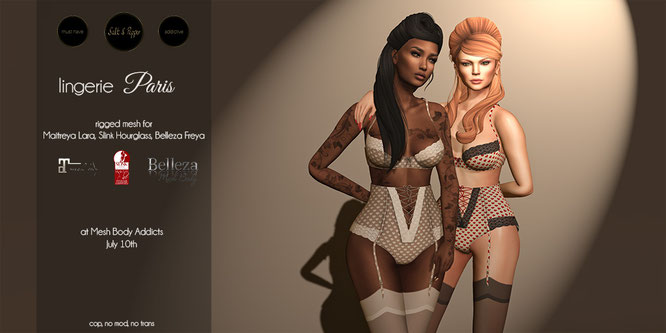 S&P brings you the new lingerie Paris to the Mesh Body Addict - Bi Monthly (starts July 10th)
The lingerie is rigged for Maitreya Lara, Slink Hourglass and Belleza Freya.
The single colors include a HUD to change the lace from black to white and include matching stocking appliers.
I hope to see to there!
xoxo
Salt