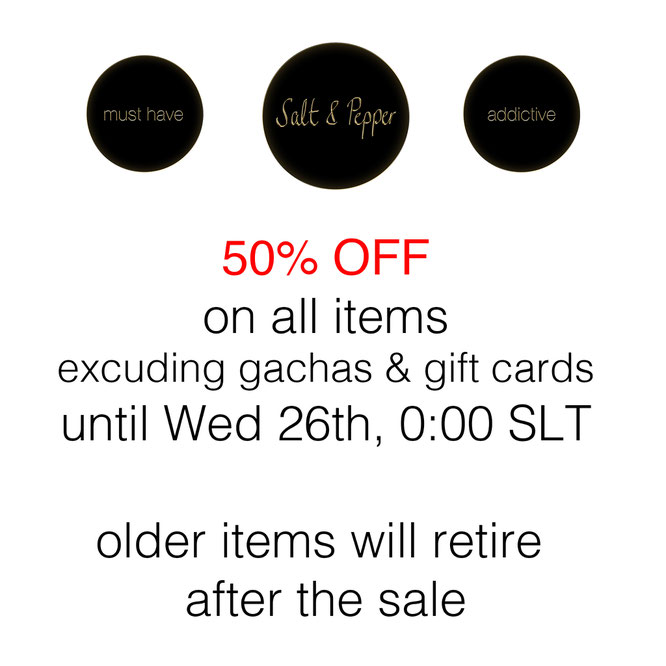 Salt & Pepper will be moving soon. Therefore there is a last sale for 48 hours after which older items will fully retire.
Everything except gachas and gift cards will be 50% off until Wed, 26th 0:00 SLT.
All the indicated prices already include the discount and no group tag is needed.
The current update group will be closed and you can join the new one "Salt & Pepper and The Birdcage" which will be free to join until end of August. With the official opening of the new club that will be members only, the fee will go up to 300 LS.
group gifts will be available again when the fee will be back up.
secondlife:///app/group/58d7c9ed-64bf-5ffa-d815-b9099cabdfdc/about
xoxo
Salt