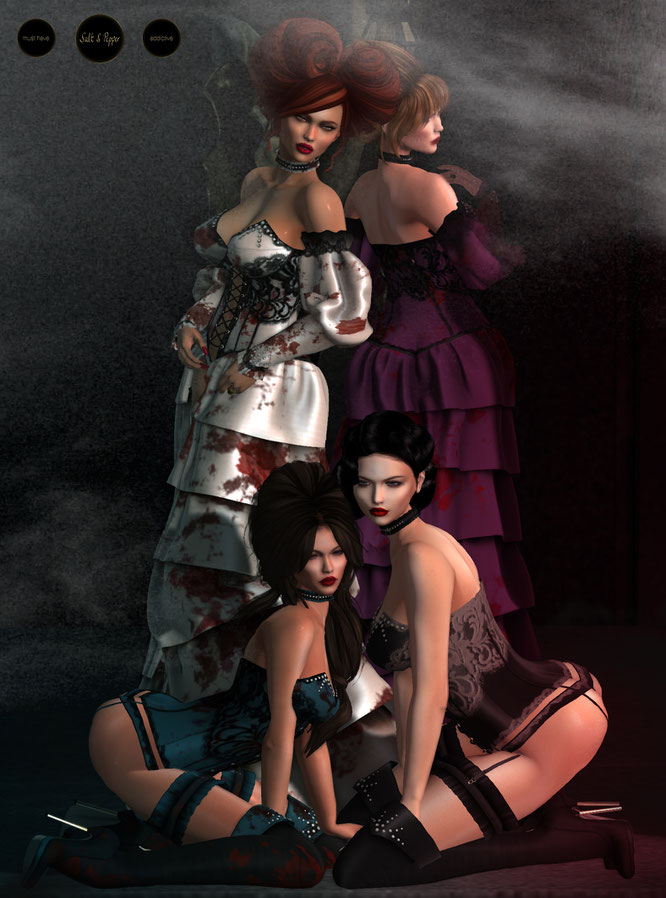 The Arcade September round starts on Sept 1st and will last through the month. This round is their 5th birthday and many designers are offering birthday gifts. Make sure to check those out!
Salt & Pepper brings you the new gacha collection "Blood Lust"!
All items include a hud for a blood stained and a clean version!
It is rigged fro Maitreya Lara, Slink Hourglass and Belleza Freya
collect all the colors!
see you there! 
xoxo
Salt