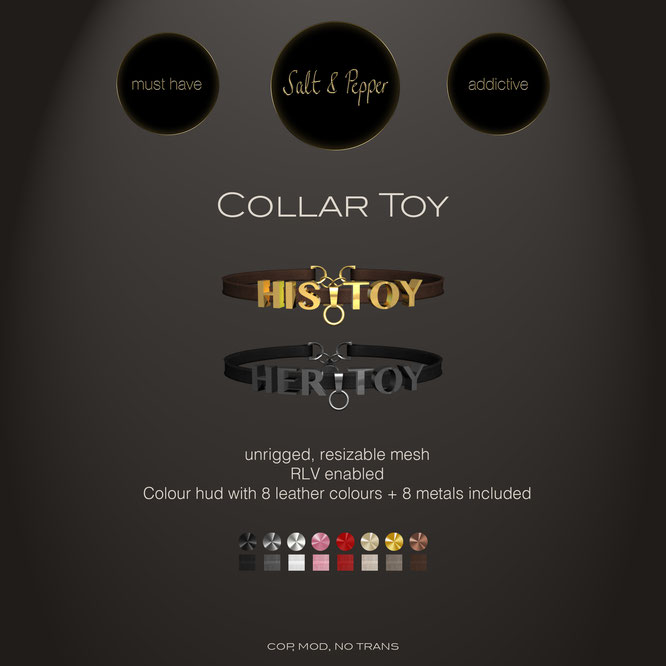 A brand new group gift is available in the Salt & Pepper mainstore!
Put your group tag on and get your new collar for free!
It's unrigged, resizable mesh, fully scripted and has both version of His and Her Toy included as well as a color HUD with 8 leather + 8 metal colors to choose from!
Enjoy!
xoxo
Salt