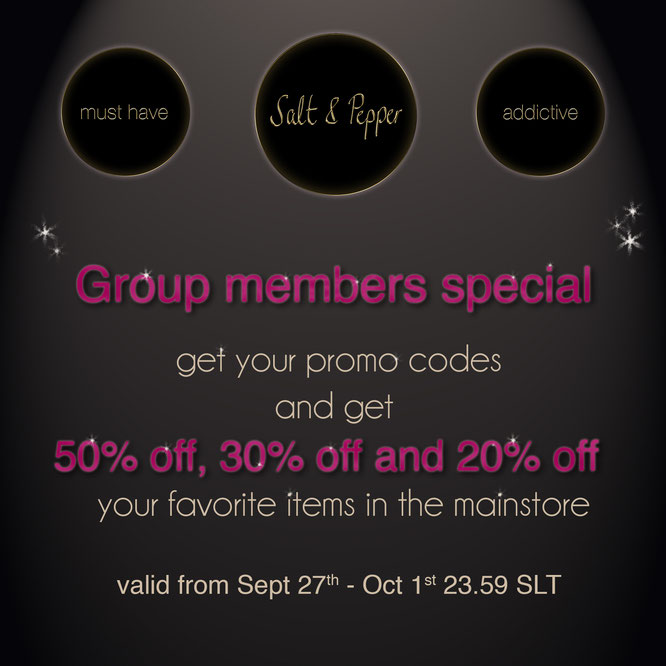 A group members SPECIAL!
get your promo codes to get 50%, 30% and 20% off your favorite items in the Salt & Pepper mainstore!
1. Put your group tag on
2. RIGHT click the vendor of the item you would like to use the promo code with, select menu.
    https://gyazo.com/2b94cd51cc937b5018f676c21ef7bc73
3.  from the menu select "buy"
    https://gyazo.com/c7264a901f038ade061dbe191ef3216c
4.  select Promo Code (you have 3 of them: 50off, 30off, 20off) *
    https://gyazo.com/4a6f05e4191c55f9b99287cdde470b27
5.  enter the code you would like to use, and click submit
    https://gyazo.com/749c0b1309a379df05034c13d6a0ee2b
6.  click the vendor to buy the item for the now reduced price.
always check your local chat, it will confirm your steps and the discount.
*you can use all 3 on separate items. The promo codes work for group members only and are limited to one use per avatar.
These codes are valid until Oct1st, 23:59 SLT
Enjoy!
xoxo
Salt