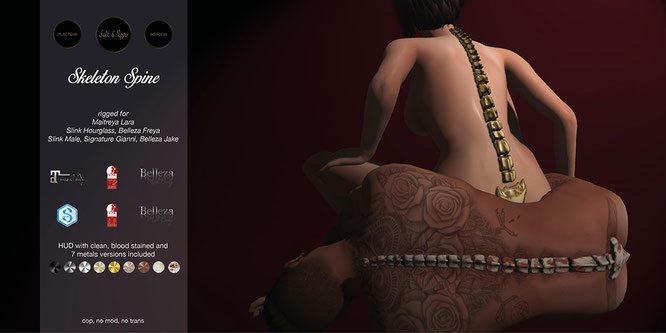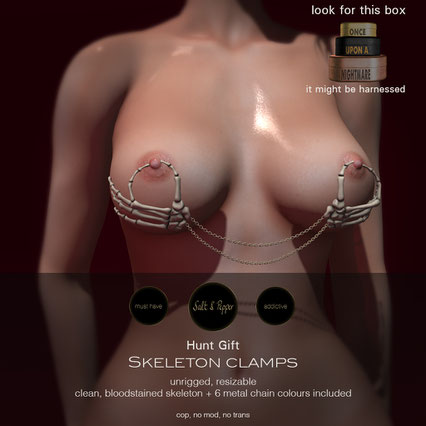 "Once upon a nightmare" is a hunt event that will take place in the mainstores of all participating creators, starting on October 23rd. 
For more info about the event go to: once upon a nightmare
At the Salt & Pepper store you will find TWO brand new releases. The Skeleton Spine that is rigged to female AND male bodies (Maitreya Lara, Slink Hourglass, Belleza Freya, Slink Male, Signature Gianni, Belleza Jake) and the Gift - the Skeleton Clamps that are hidden in the somewhere in the store. Hint - it might be harnessed.
xoxo
Salt