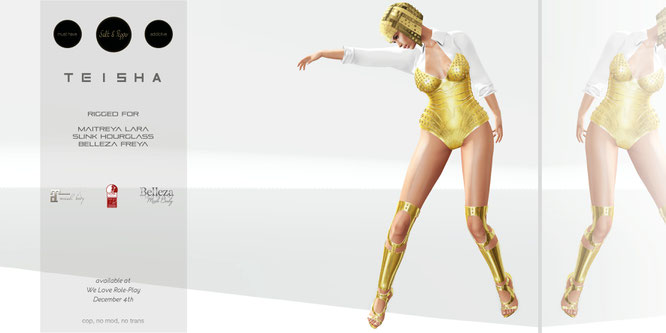 The last round of this year at We Love Role Play is opening its doors today at 1pm SLT
Not only will you find new exclusive designs but also a X-mas deal in every booth for 50 LS only.
S&P is releasing the Teisha outfit. A bodysuit with an optional add on shirt as well as matching boots and a matching headpiece. The headpiece includes all colors in a color HUD to match any body or boots color and will be 50 LS only during this event.
The bodysuit and the boots will be 25% off during the event as well.
Make sure to grab the deals!
See you there!
xoxo
Salt