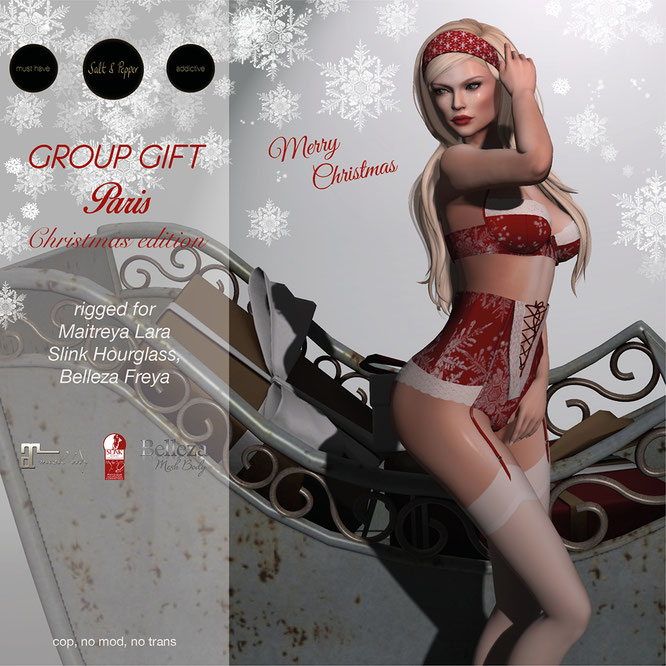 To my absolutely dearest S&P and The Birdcage group
Thank you all for a wonderful year of so much support, motivation, love and so many inspirations!  You truly have been an amazing bunch!
If you hop over to the mainstore, you'll find TWO Christmas group gifts under the Christmas tree!
A Christmas edition of the S&P lingerie Paris as well as a 250 LS S&P gift card.
I wish you a Merry Christmas and wonderful holidays!!
xoxo
Salt