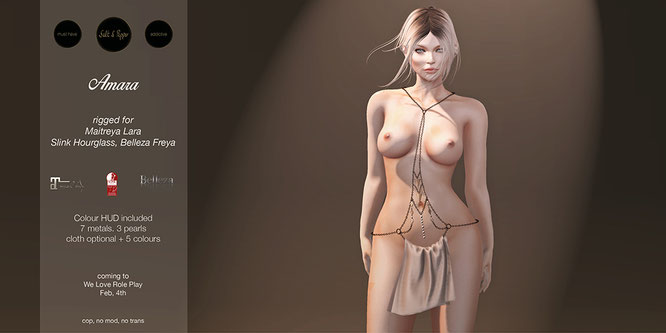 We Love Role Play is back with a completely new set up! 
The new build by Hattie Panacek from Ex Machina alone is worth to hop over and take a look!
Salt & Pepper brings you the chain harness Amara, including a HUD with 7 metals, 3 pearls and 5 cloth options. The cloth itself is optional
Rigged to Maitreya Lara, Slink Hourglass, Belleza Freya.
Amara will be 25% off during the event!
Make sure to grab the deal!
See you there!
xoxo
Salt