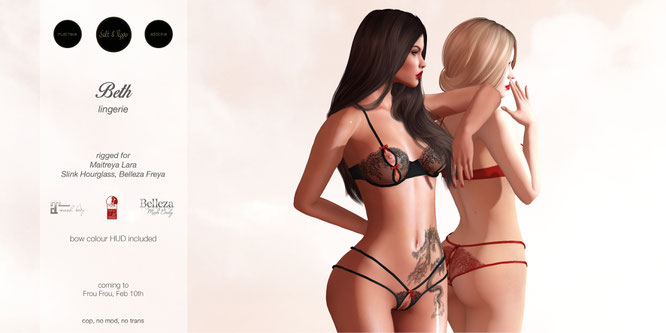 Frou Frou is an original mesh lingerie event and opens its doors on Feb 10th at 8 am SLT.
As I love to create lingerie I could not turn this one down!
In time for Valentine's Day, S&P brings you the lingerie set Beth.
rigged for Maitreya Lara, Slink HG and Belleza Freya
8 single colors available and all have a hud to separately change the bows.
Go for the Fatpack and you can mix and match all.
xoxo
Salt