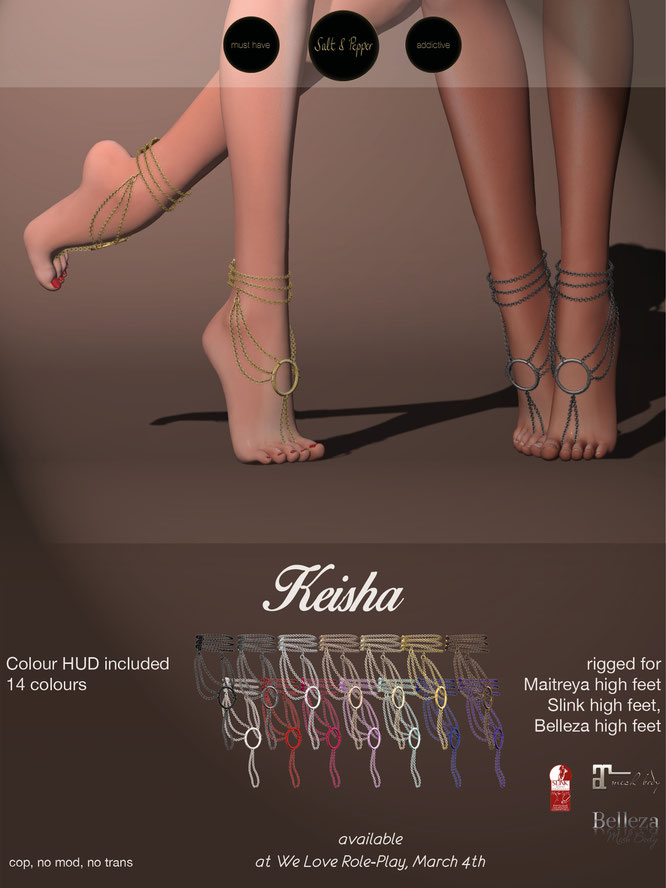 We Love Role Play is back with a new round!
Salt & Pepper brings you the chain barefoot sandals Keisha, including a HUD with 14 colors!
Rigged to Maitreya high feet, Slink high feet, Belleza high feet.
Keisha will be 25% off during the event!
Make sure to grab the deal!
See you there!
xoxo
Salt