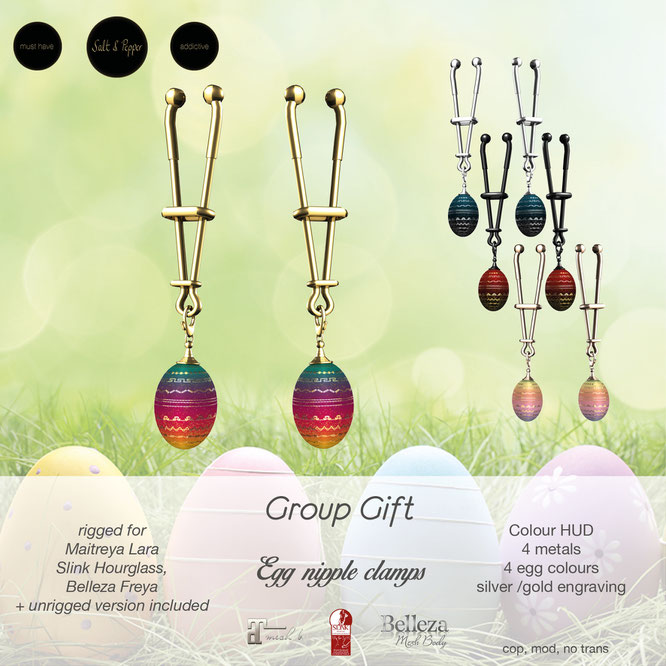 my dear group members,
it's time for a new group gift!
Easter is around the corner, and to spice up the holidays, I'm releasing the S&P egg clamps for my group members!
4 metals, 2 egg colors, silver and gold engravings included!
rigged to Maitreya Lara, Slink Hourglass, Belleza Freya and an unrigged version is included as well.
Wear your group tag and hop over to the mainstore to get your gift!!!
happy Easter!
xoxo
Salt