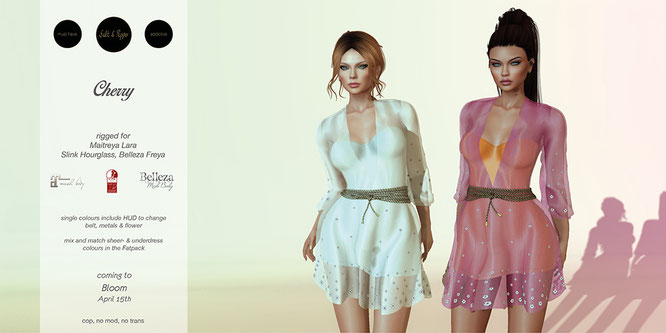 Lets get into spring mood!
S&P Cherry is now available at Bloom!
included sizes: Maitreya Lara, Slink HG, Belleza Freya
single colors include a HUD to chage colors of the belt, metals and flower
10 colors available!
mix and match the sheer layer and underdress in the Fatpack! 
See you there!
xoxo
Salt