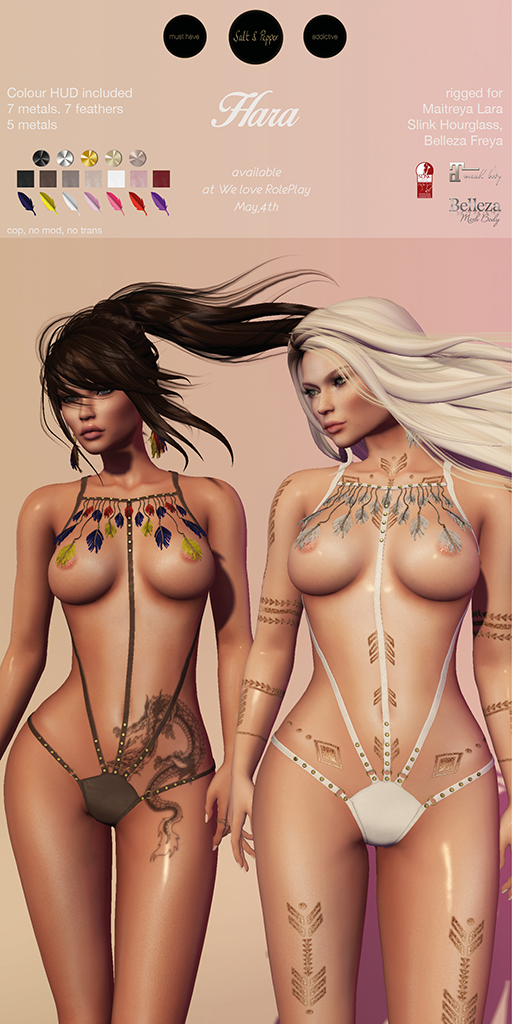 We Love Role Play is celebrating its 5th birthday!!!!!! (opening on the 4th, 1pm SLT)
On top of the brand new and discounted releases, you are able to pick up many many birthday gifts. Make sure you don't miss this celebration round!
Salt & Pepper brings you the harness Hara, including a HUD with 7, leathers, 5 metals, 7 feather options.
Rigged to Maitreya Lara, Slink Hourglass, Belleza Freya.
Hara will be 25% off during the event!
As a We love Role Play birthday gift you can pick up the matching Hara earrings for free, including a color HUD matching all feathers and metals of the harness!
Make sure to grab the deal!
See you there!
xoxo
Salt