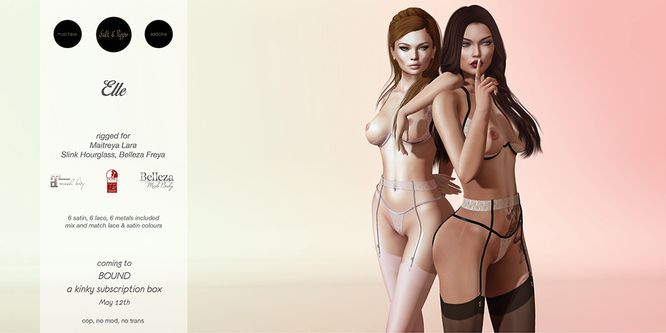 The next Bound subscription box is about to be released!
Make sure you subscribe before the price will go up on release date on May 12th. 
Salt & Pepper is bringing you a brand new lingerie set, 3 mesh pieces and matching stocking appliers! The subscription box includes as FULL FATPACK that allows you to mix and match lace and satin colors.
The lingerie is rigged for Maitreya Lara, Slink Hourglass and Belleza Freya.
a subscription kiosk can be found at the entrance in the mainstore
the full shopping guide you can see here.
xoxo
Salt