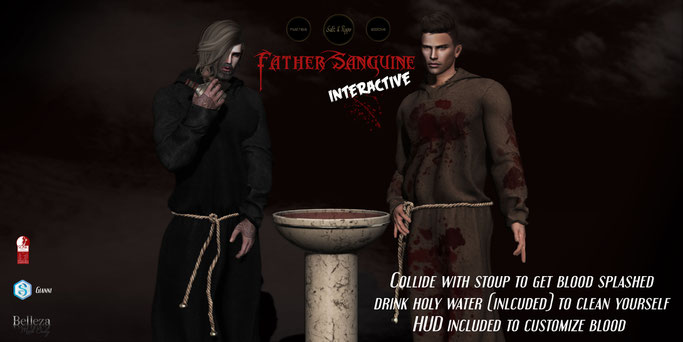 More halloween items and this time for the guys!
I figured the Bloody Mary needs a counter part and here is Father Sanguine
coming to The Mens Department, October 5th
The Father Sanguine outfit is another interactive release. It comes in black and brown and reacts with the S&P Blood Stoup ( and also with the S&P Blood Fountain), which is available separately.
Collide with it and get blood splashed!
Cleanse yourself with the (included) holy water which is bento animated.
A Blood HUD is included to customize the time and interaction of the blood 
Available sizes: Belleza Jake, Signature Gianni, Slink Male
See you there!
xoxo
Salt