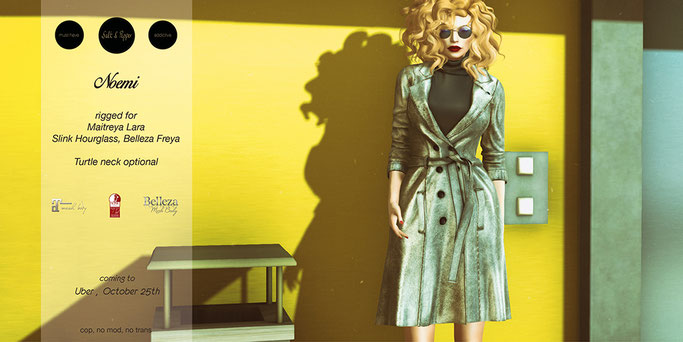 A metallic leather trench coat is coming to UBER, starting October 25th
S&P Noemi comes in 10 various metallic colours. All single colours include the turtle neck option in various colours that you can toggle on and off via the included HUD!
 Available sizes: Maitreya Lara, Slink Hourglass, Belleza Freya
See you there!
xoxo
Salt