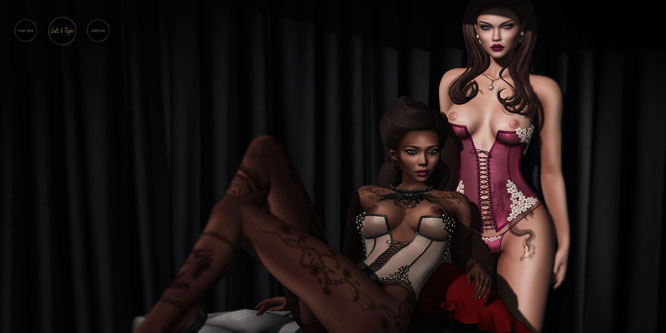 ROMP is back!
The event opens its doors to public on November 10th, but if you are a Salt & Pepper and The Birdcage group member, you can put on your tag and enjoy EARLY ACCESS from the 9th, noon SLT!
Salt & Pepper brings you the brand new Candy corset.
It is rigged for Maitreya Lara, Slink Hourglass & Belleza Freya.
it comes in 8 colours , each including 8 flower colors, & 3 metals to choose from and of course all is HUD driven.
Additionally you can also adjust the transparency level of the satin!
The matching panties are included
Mix and match all with the FATPACK!
Candy will be 20% off during the event. So don't miss the deal!
See you there!
xoxo
Salt