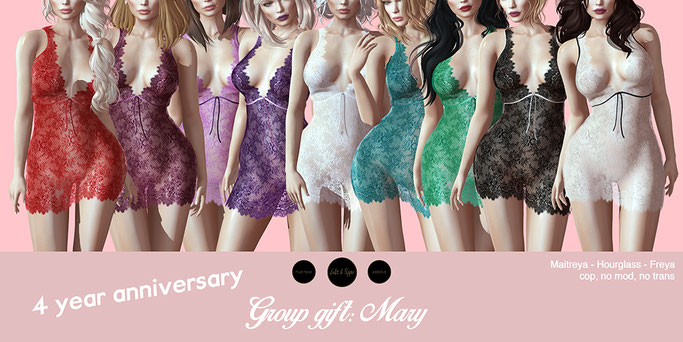 Salt & Pepper is turning 4!
Thank you for your absolutely fantastic support through all these years! 
The motivation and inspiration I have received make this such a wonderful journey !!!
To celebrate with you, I put a new group gift out, the brand new dress Mary
all colours included!
come and grab yours in the mainstore! 
available clothing sizes:
Maitreya Lara, Slink Hourglass, Belleza Freya
xoxo
Salt