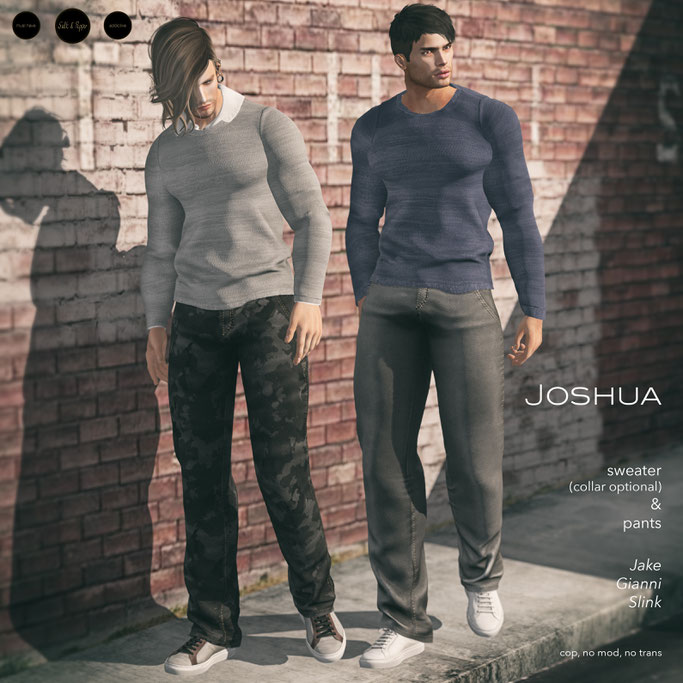 It's time for a male release!
S&P Joshua sweater & pants are now out at The Mens Department, March 5th.
The collar & cuffs of the sweater are optional and can be toggled on and off via the included HUD.
Pick from 10 colours or go for the FATPACK!
all items are 25% off during the event!
Available sizes: Belleza Jake, Signature Gianni, Slink Male
See you there!
xoxo
Salt