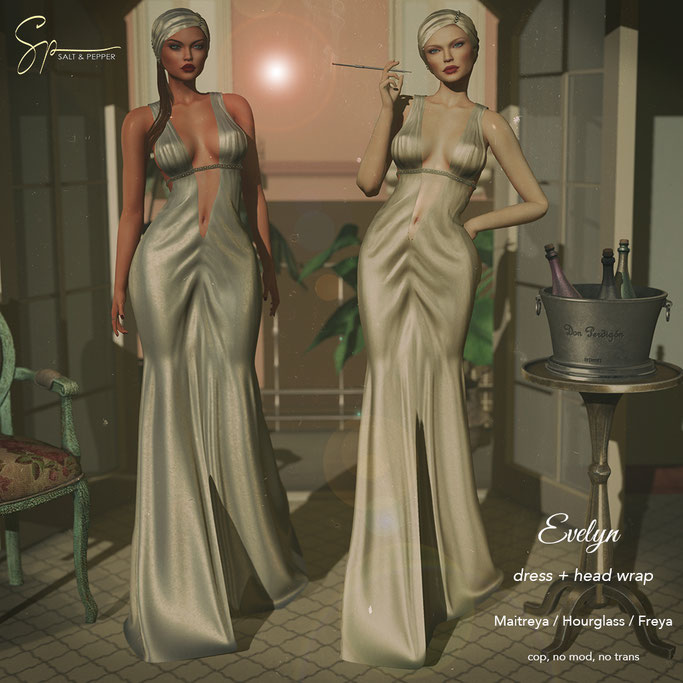 The anual Vintage Fair opens June 7th at noon SLT (closes June 16th midnight)
Even if you don't plan to shop, you should go and see the amazing build that reflects the 70ies of New York City. I'm totally in love with it!
Evelyn is rigged to Maitreya Lara, Slink Hourglass and Belleza Freya.
all single packs include a HUD to change the strap , metals and gems
12 beautiful shimmering colours are available  
I hope you will enjoy the gown <3 
xoxo
Salt