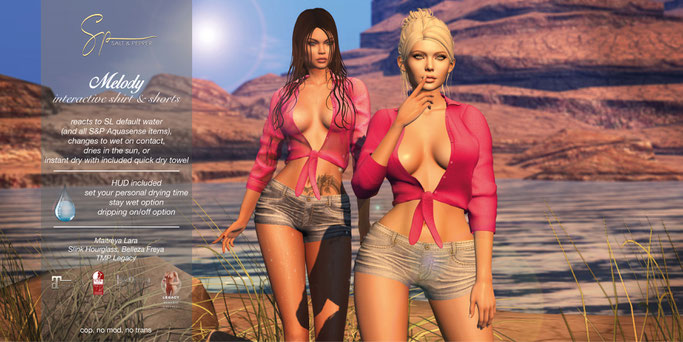 Summerfest is finally open and Salt & Pepper brings you more interactive tings!
The S&P Melody shirt and shorts run on the Original Aquasense system and are water sensitive. Dip into default SL water, watch turn wet, drip and dry in the sun again or with the included quick dry towel
A hud to customize your personal wet/dry time is included!
sizes: Lara, Hourglass, Freya AND LEGACY
Both items also react to the previous released S&P shower and S&P water gun as well as the free pool add on that is available in the main store <3
xoxo
Salt