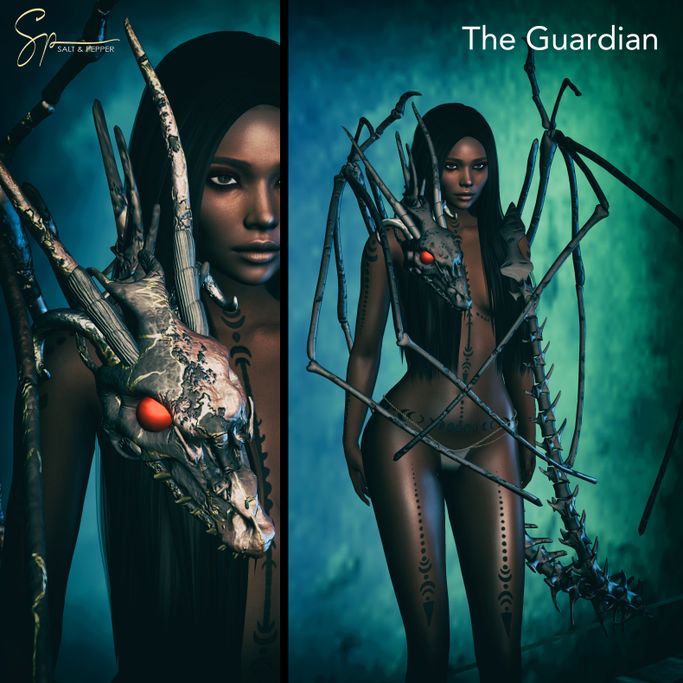 The Guardian - an item that I had so much fun to create! A hugging dragon skeleton is now available at Salem unit Oct 31st.
The Guardian comes with a HUD that allows you to choose from 8 different textures and toggle different parts separately to customise it to your personal liking. With and without wings
The item is unisex and resizable for your perfect fit!
hugs and kisses
Salt