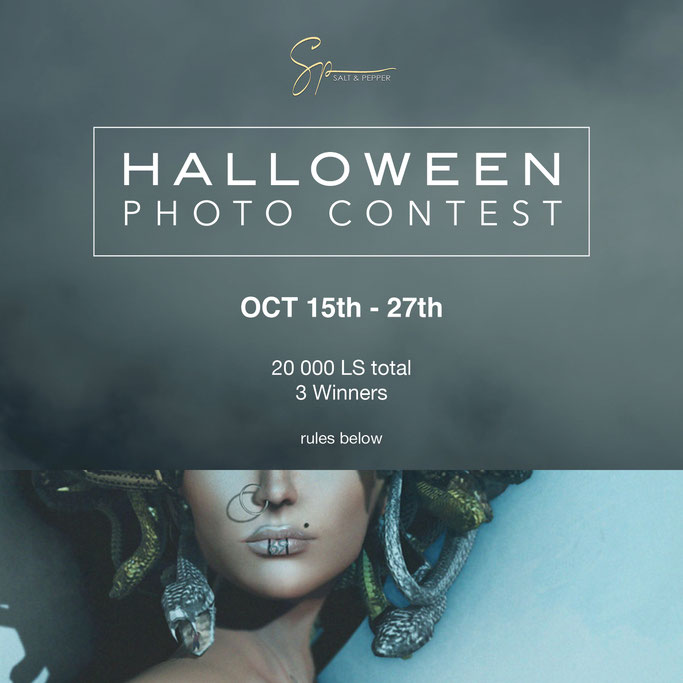 S&P HALLOWEEN PHOTO CONTEST
Oct15th - 27th
1.prize: 10 000 LS
2.prize:  6 000 LS
3.prize:  4 000 LS
RULES:
1. take a picture with any Salt & Pepper release from October or September 2019. (sale items & gifts are allowed) Pictures must be new.
2. post it on flickr and name it S&P Halloween 2019
3. add it to the Salt & Pepper - Style flickr group
https://www.flickr.com/groups/2774968@N20/
multiple submissions are allowed but one person can win only one prize.
Winners will be announced on October 29th
(last day to submit is Oct 27th)
<3
hugs and kisses
Salt