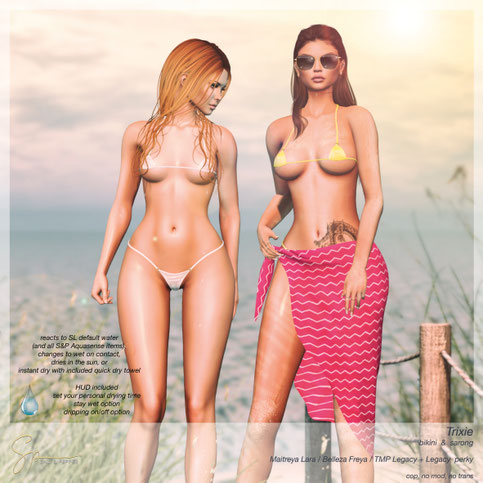 S&P Trixie bikini + sarong at UBER , April 25th. 
the brand new ORIGINAL AQUASENSE INTERACTIVE bikini and sarong Trixie is coming to Uber, April 25th! 💦
both items react to SL default water, turn wet on contact, drip and dry in the sun or with the included quick dry towel
The included HUD allows you to customise the wet look!
sizes: Maitreya, Freya, Legacy + Legacy perky
hugs and kisses
Salt