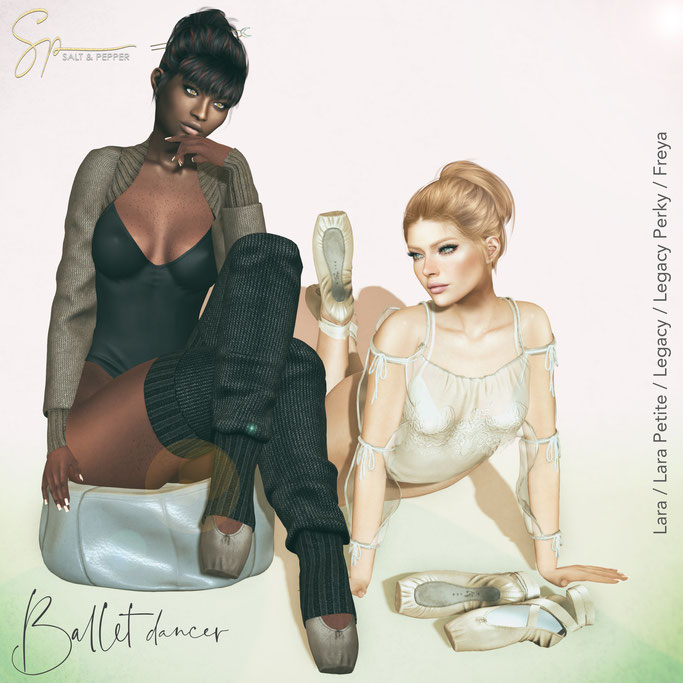 S&P Ballet dancer is probably the biggest set I have made so far and is currently available at Equal10.
it has a shrug, sheer top, leotard, leg warmer and pointes.
please note that the pointes have a sock and no sock option.
the no sock option on ballet feet will work on maitreya only so far because the other included bodies do not support ballet feet yet. should this change, the pointes will be updated of course!
the flat version of the pointe (included in the pack) can be worn with and without socks for all included bodies
sizes: Maitreya Lara, Lara Petite, Belleza Freya, Legacy, Legacy perky
<3
hugs and kisses
Salt