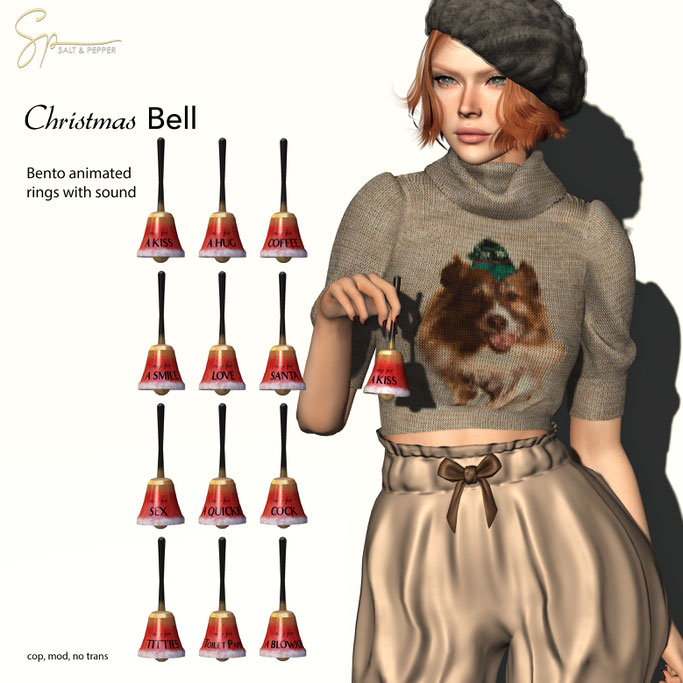 S&P Christmas Bell at Santa Inc , starting Dec 5th
The S&P Christmas Bell is part of the naughty reward box at Santa Inc.
By spending over 800 LS at the event you will be able to unlock the first mystery box and pick between naughty and nice. Of course- Salt & Pepper's reward item will be in the naughty box!
Don't miss out. 
hugs and kisses
Salt