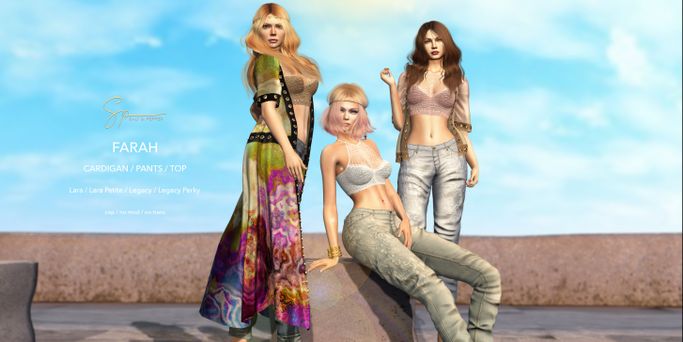 a brand new set is coming to Uber, April 25th
😍the boho set S&P Farah!😍
solid cardigans in long and short version, printed cardigans long and short, embossed denims and cute matching crochet tops!
Lara / Lara Petite / Legacy / Legacy Perky
the beautiful long boho hair is from MINA, called Dakota and will be also available at UBER. It comes with and without headband!
short hair by BarberYumYum ( mainstore )
backdrop & poses by Foxcity