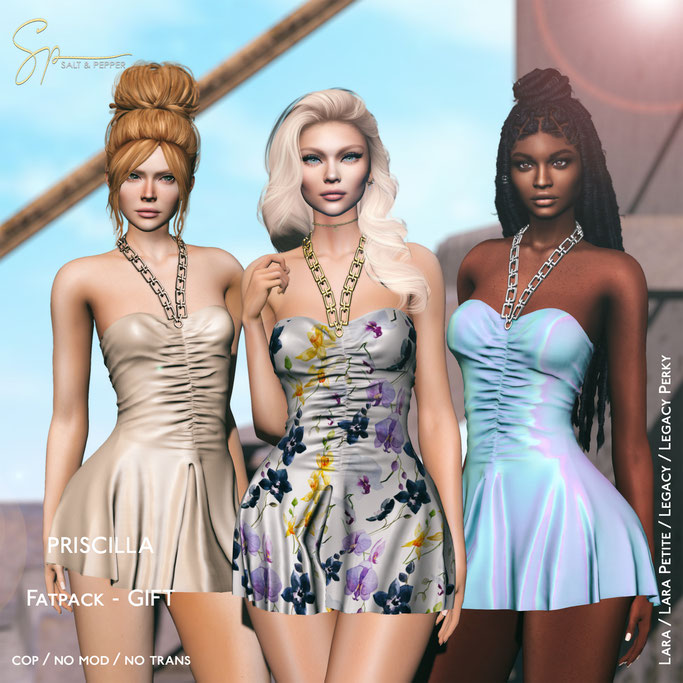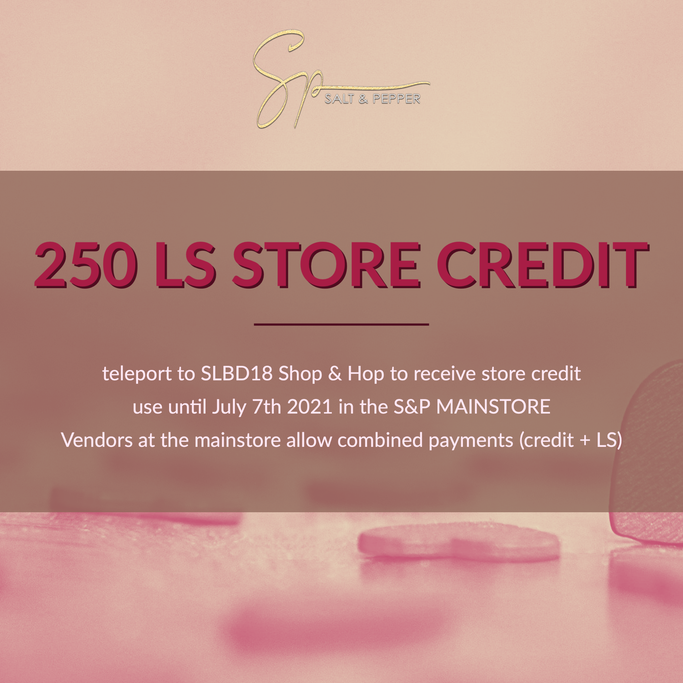 HAPPY BIRTHDAY SECOND LIFE!
S&P Priscilla is a brand new release and comes with a Fatpack HUD of 28 colours! 
it's a FREE BDAY GIFT at SLBD18 Shop & Hop, starting on June 17th - July 6th.
EARLY ACCESS from July 16th, 9am SLT
sizes: Lara / Lara Petite / Legacy / Legacy Perky
but not enough!
you can also click the reward terminal there and receive 250 LS store credit to be used only in the S&P MAINTSTORE until July 7th. ( unused credits will expire after)
all vendors in the mainstore allow combined payments of store credit + LS
ADDITIONALLY
4 of your favourite S&P sets + 2 S&P gachas are 30% off at the event