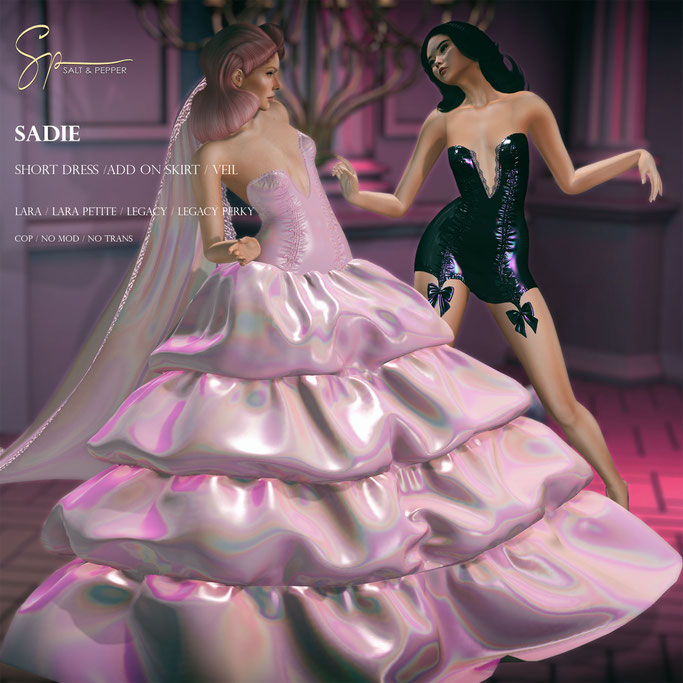 S&P Sadie is coming to Equal10 on July 10, noon SLT
single packs include the short dress + the add on skirt and the veil!
the veil comes rigged and unrigged so you can adjust it for your pictures to your liking
solid an holo latex colours are available and both have the option to turn on holo or regular shine on an off!
to see the materials, make sure you toggle on Advance Lightening Model in your graphic settings, you do not need to have high nor ultra settings for this. stay on mid settings and only toggle the ALM on , leave shadows off, so it will not strain your computer but you will have a much nice experience with these kind of textures <3
I hope you enjoy it!
credits:
left
hair: MVD (Malena Von Dash) - Malena
head: Lelutka - Lake
skin: Skinnery
right
hair: Stealthic - Fixated
head: Lelutka Ryn
skin: Skinnery
backdrop: Foxcity
poses: Del May