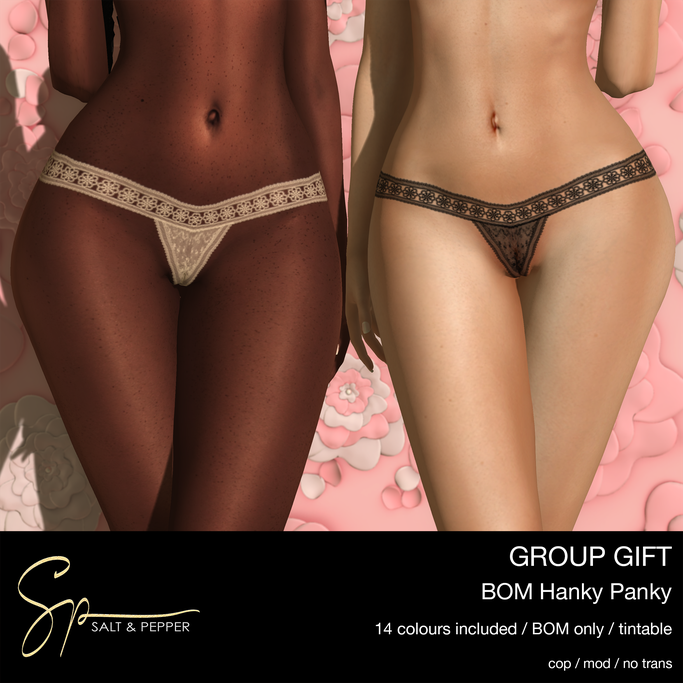 S&P HANKY PANKY
A new group gift is available at the mainstore!
It happened to me a few times that mesh panties didn't fit well under super skin tight clothing and yet it's sometimes ...nice.. to have some. :D
So I made you guys a set of BoM panties, including 14 colours that you can tint in any colour you love <3
I hope you enjoy it!
xoxo
Salt