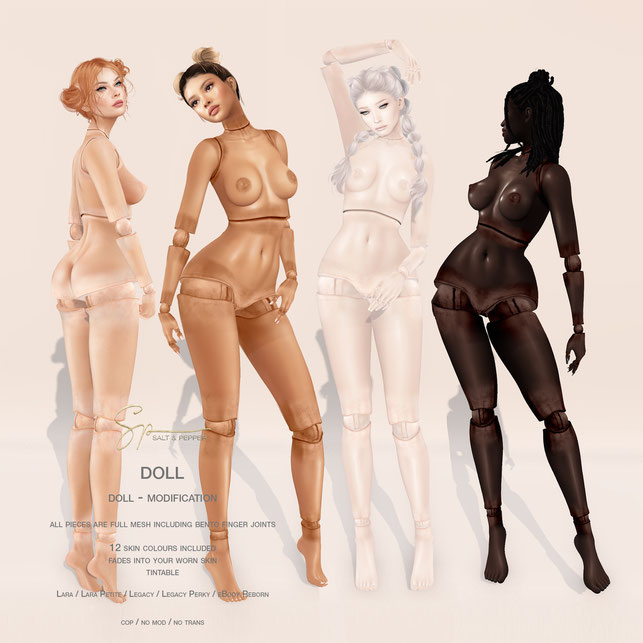 coming to Equal10, March 10th, noon SLT
THE DOLL MODIFICATION
Joints and caps are full original mesh, including bento finger joints to be worn with your body and clothes
The included BoM alpha MUST be worn for the joints to show as they should. You can choose between 1 alpha that covers all joints or seperate ones, one for each joint.
The Hud allows you to toggle separate joints on and off in case some poke through skin tight clothing
12 skin colours are included, + custom tint options
included sizes: Lara / Lara Petite / Legacy / Legacy Perky / eBody Reborn
for Legacy users: the doll mod does not support 3rd party shine layers. These can cause alpha glitches we have no control of.
please try the free demo
xoxo
Salt